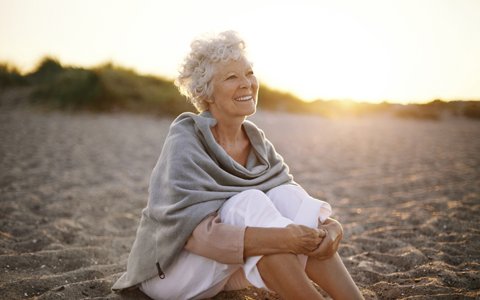 At QTL Dental, we offer both partial dentures and full dentures. Dentures are made to replace missing teeth with a removable appliance. Your denture needs will depend on how many teeth are missing and the overall health of your mouth.
Dentures are also a great low-cost option for replacing missing teeth. They improve chewing and speech and allow you to carry on conversations without feeling self-conscious. Dentures are a great option because nearly anyone can use them! Several types of dentures are available.
Conventional Dentures
Conventional dentures are made after remaining teeth are removed and the gum tissues have had time to heal. Full dentures need a framework with both full and partial plates that help the dentures fit comfortably in your mouth. The replacement teeth are usually made of resin or porcelain.
Immediate Dentures
Immediate dentures are made of similar materials but are usually available right away. This can be highly convenient! However, because no rest period exists between getting teeth removed and having dentures placed, you may need to come in to have dentures realigned. This is because the bone supporting the teeth reshapes as it heals, and the denture may become loose.
Partial Dentures
Overdentures, or partial dentures, are a great option for those with several healthy remaining teeth. Partial dentures fit over a few natural teeth, filling in the gaps in your smile. They are also made to match the color of your original teeth.
At your appointment, the dentist will take an impression of your gums. This ensures the denture framework will fit snugly in your mouth. These plates are also tinted to match your natural gum color.
Patients who wear dentures should continue to practice good dental hygiene. Use a soft-bristled toothbrush to clean your mouth twice a day to stimulate blood circulation and to keep your remaining teeth clean. Brush before you place your dentures in the morning, and then after you take them out at night.
Would you like a lovely, beautiful smile again? Consider talking to Dr. Lee about the denture option that's best for you! Contact us to schedule an appointment.