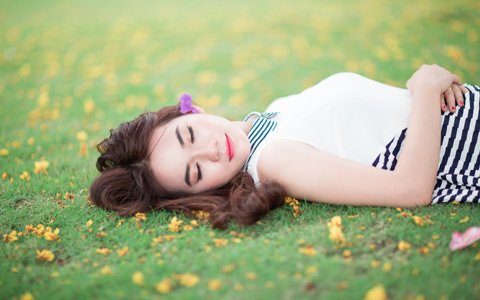 Are you anxious about visiting the dentist? At QTL, you don't have to be nervous! We want you and your kids to feel relaxed and prepared for your dental visit, and we offer several sedation methods to help you out.
Local anesthesia is always expected when you need dental work done. This form of sedation is a medication that numbs your mouth where the treatment is needed. We want your visit to be pain-free and comfortable.
Kids are often the most anxious about visiting the dentist, even for an exam and cleaning. Dr. Quyen Lee is great with kids and wants to help them feel at ease during their appointments. If needed, laughing gas is a great option!
Our team uses laughing gas for both children and adults. Laughing gas doesn't put you to sleep, but provides instant relaxation. The gas is inhaled through a mask as you breathe normally, and it is safe because it doesn't have any side effects. You will love that it wears off immediately, allowing you to drive home and pursue your normal schedule.
We also offer oral conscious sedation. This means that we will give you a pill or liquid medication that you will take before coming into our office. This method is sometimes used with laughing gas to help ease anxiety, and it allows you to stay awake so you can communicate with the dentist.
Oral conscious sedation, sometimes called enteral sedation, does have some side effects. You will want to ask a family member or friends to drive you to and from your appointment, and you might need to rest for a short time after your visit.
If you have been putting off important dental work because of anxiety, rest assured that we will put you at ease and take good care of you! We want your experience with us to be pleasant so you can keep smiling. Call our office today!