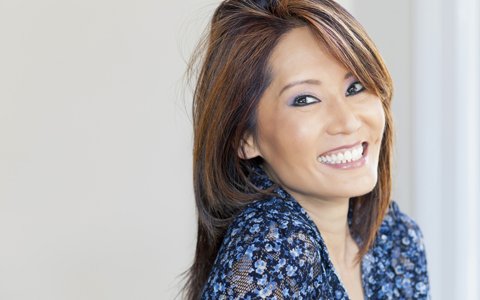 Are you nervous about showing yellowing or stained teeth while having conversations? Fortunately, you can get a stunning, bright smile with QTL Dental! We offer Opalescence take-home kits for fast results from the comfort of your home.
Opalescence is a unique teeth whitening kit available through professional dentists. The take-home kit is available in three different flavors and four different strengths, depending on what the dentist recommends for you.
When you come to our office, Dr. Quyen Lee will have trays custom designed to fit your mouth. The whitening gel is made of potassium nitrate and fluoride, or PF, to give you the brightest, whitest smile. The formula is also designed to counteract dehydration.
Opalescence whitening gel will give you professional whitening results at your convenience. The gel is safe to use, whether for 15 minutes while you rest, or overnight while you sleep! The take-home teeth whitening kit is one of the most effective ways to whiten your smile.
Everyone needs a confidence boost once in a while. If you think you would feel better about your appearance after using a teeth whitening system, talk to Dr. Lee about Opalescence. She can recommend the right gel strength, customizing your whitening system just for you.
Our patients might ask if a take-home kit is any better than buying a retail product. The answer is yes! Retail gels are weaker and take longer to work than the professional strength kits. Over-the-counter gels and kits are not customized to your teeth, either, which may cause problems with tooth sensitivity.
Take-home whitening kits fit perfectly into your lifestyle. You can use the trays while checking your email or put them in before bed. The dentist will recommend a specific length of time for what you need.
Don't let yellowing teeth get in the way of your busy life! Come into our office today for a consultation, and we can help you get your confidence back with a stunning, brilliant new smile!