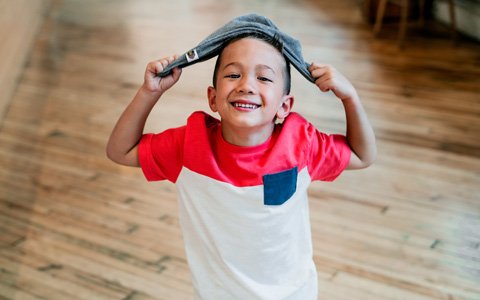 Your whole family deserves beautiful, healthy smiles! We want you and your kids to feel welcome here. Each member of your family has different needs, and we want to take care of each of you while keeping both your individual and family's needs in mind.
Our team at QTL Dental loves being around kids. We work with children often, and we want them to feel safe and relaxed while in our office. Dr. Lee is great with kids, and we use sedation to help keep anxieties at bay.
Laughing gas is a great option for kids and adults alike. The gas provides instant relaxation when breathed in through a mask, but it doesn't linger in your system. This means kids won't feel groggy afterward, and adults can even drive themselves home.
Oral conscious sedation is available for those whose anxieties need an extra calming effect. The pill or liquid is taken before the appointment, and a friend or family member will need to drive the patient to and from the office. Conscious sedation is a great way to feel extra relaxed while still being able to talk to the dentist.
We want you to look and feel your best, which is why we take care of many dental procedures right here in our office. If you need a teeth whitening, a dental crown, or a filling, we can take care of you with up-to-date techniques and technology.
We use composite fillings, which means no silver lining your teeth. We also use these fillings to fix problems with the front teeth. This means you keep a white, natural smile after having dental work done in our office.
We know you're busy, and visiting the dentist shouldn't have to be one more difficult thing to do. Our team is friendly and responsive, and we will help you with all your dental care needs. Always let us know if you need anything or have any questions. Call us today!